What is it?
A password protected, online discussion forum focused on using science and local experience to answer all of the latest conservation questions. 
Who can join?
Currently, registration is open to Wisconsin and Minnesota farmers and crop consultants. Handpicked experts will be added every month. We're keeping it private to foster open dialogue. If you're interested but aren't sure if you qualify, reach out to see if there are ways you can be involved.
 What can it offer producer-led watershed groups?
An opportunity to communicate internally with your group, brainstorm with other producer-led groups, and participate in conservation related discussions. Read more about the benefits.
Upcoming expert: In March, Rachel Rushmann will be on the site answering questions and talking about the producer-led grant program.  
Visit www.waterwaynetwork.org to register.
Questions? Contact Erica Olson at 715.983.5668 or eaolson4@wisc.edu.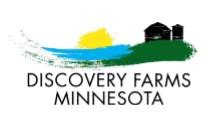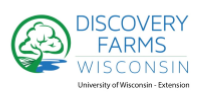 Originally posted and copied from The Discovery Farms Network