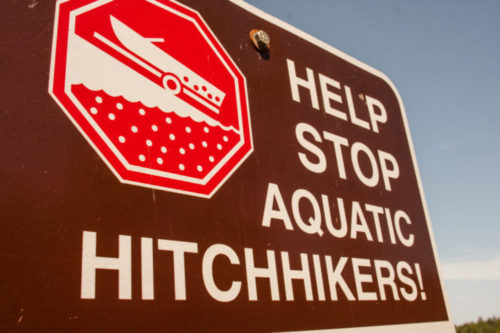 All hands are on deck for the ninth annual Landing Blitz this fourth-of-July weekend
Going boating this fourth-of-July weekend? You may be one of thousands of Wisconsinites to be greeted by expert and volunteer "inspectors" at boat landings around the state, who will be sharing a simple but powerful message: you have the power to protect our waters from aquatic invasive species.
This holiday weekend, June 30th through July 4th, is the ninth annual Landing Blitz. This statewide effort reminds boaters and other water lovers to use their power to stop the spread of aquatic invasive species.  Invasive plants and animals, like Eurasian watermilfoil, spiny water fleas and zebra mussels, pose great risks to the health of our lakes and fisheries. These species spread easily by hitching a ride on boats and other equipment, including trailers, anchors, livewells, buckets and bilges. However, boaters can easily prevent this by taking the following steps every time they enter and leave a boat landing:
Inspect your boat, trailer and equipment
Remove all attached plants or animals
Drain all water from boats, motors, livewells and other equipment
Never move live fish away from a waterbody
Dispose of unwanted bait in the trash
Buy minnows from a Wisconsin bait dealer, and use leftover minnows only if you will be using them on that same waterbody or if no lake or river water or other fish have been added to the container.
In addition, following these steps helps boaters comply with Wisconsin state law which prohibits the transport of aquatic invasive species.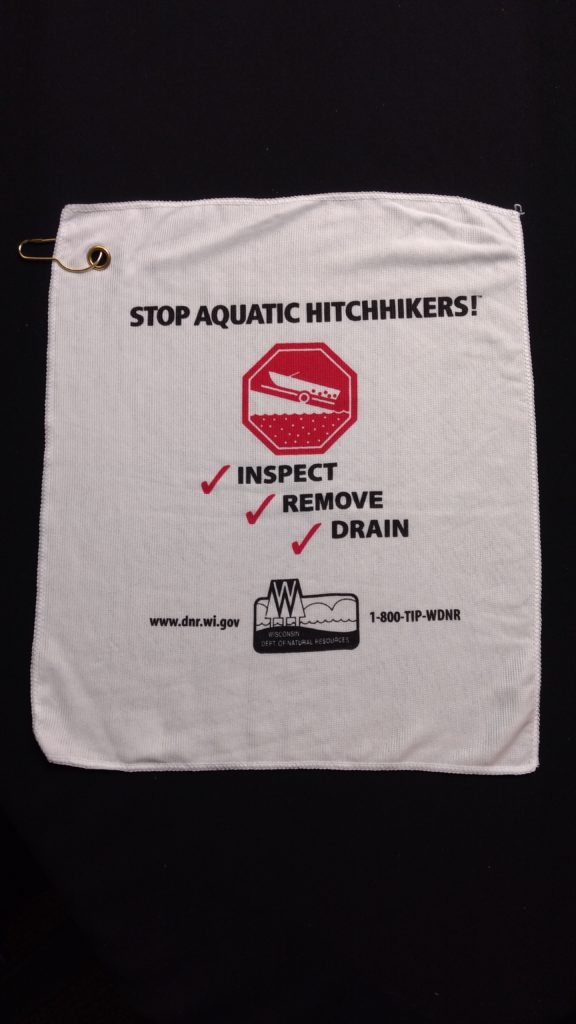 Our Clean Boats, Clean Waters intern Dustin will be on hand at boat landings around Lake Winnebago to give demonstrations on the prevention steps or answer questions about invasive species. He will be handing out free microfiber towels in thanks for your efforts to stop aquatic hitchhikers and protect Wisconsin's lakes!
Also, if you use social media, help us spread the word about the importance of aquatic invasive species prevention by posting your photos and messages using the hashtag #CleanBoatsCleanWaters.
You can also share where and how you protect our lakes and rivers from aquatic invasive species by contributing to a Story Map that will showcase photos and messages from water lovers around Wisconsin. Contributions can be made at this link: http://arcg.is/2o9YIU9
To learn more about invasive species and their impacts to Wisconsin's waters and economy, visit http://dnr.wi.gov/topic/Invasives/.
Follow us on our Winnebago Waterways Facebook page or @WinnWaterways on Twitter for updates about where and when to find Dustin and your free microfiber towel during Landing Blitz!
Questions? Comments? Contact Chris Acy, our Aquatic Invasive Species Coordinator at chris@fwwa.org!