Local Bait Shops are Helping Protect Our Waters from Aquatic Invasive Species
As essential hubs for anglers, bait shops in the Winnebago Waterways are upping the ante on the valuable services they provide by taking steps to solve the problem of aquatic invasive species in Wisconsin's lakes and rivers.
Shops like Fish Tales, Fox River Bait & Tackle, Dutch's Trading Post, River Haus, and The Reel Shot are answering questions and sharing educational materials to inform and remind anglers about what they can do to stop the spread of aquatic invasive species.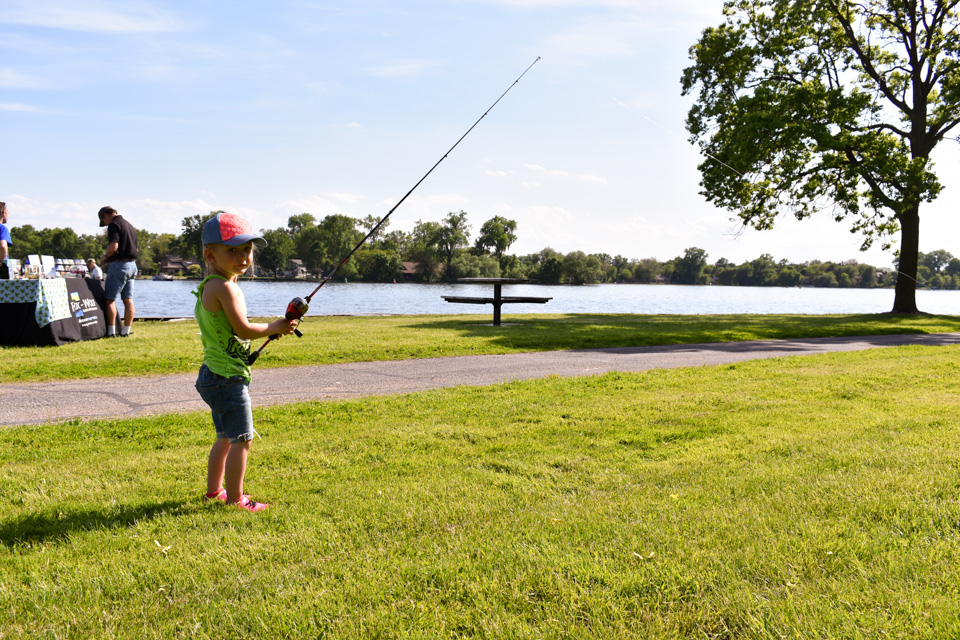 Aquatic invasive species (AIS) are non-native plants and animals that threaten Wisconsin's lakes and river systems. Once established, they can harm native species and decrease the economic value of the state's waters.
Preventing them from invading new waters is the best way to minimize this risk.
When entering and leaving waterbodies, all boaters, anglers and others who recreate on Wisconsin's waters should inspect boats and equipment, remove attached plants and animals, and drain all water from boats, live wells and equipment. Also, they shouldn't move plants or live fish away from a waterbody.
Ensuring all boaters and anglers perform these preventative actions requires recruiting the help of influential members of these recreational communities, such as bait shop owners and staff.
Among the angling community, bait shop employees are trusted sources of key information, like regulations and fishing tips. Because of this, they can be important conduits for the AIS-prevention message.
In fact, over 70 percent of Wisconsin bait shop owners feel they play an important role in AIS prevention, and almost 75 percent of them already display educational materials on the topic, according to a 2010 survey conducted by the University of Wisconsin-Extension and Department of Natural Resources.
In Calumet, Fond du Lac, and Winnebago counties, efforts to leverage the influence of bait shops are underway just in time for ice fishing.
If you're a bait shop owner or employee who would like to join this effort, or if you know a bait shop that may be willing to help, contact Chris Acy, Aquatic Invasive Species Coordinator for the Winnebago Waterways including Calumet, Fond du Lac, and Winnebago counties at chris@fwwa.org or (920) 460-3674.
Follow the Fox Wolf Watershed Alliance's Winnebago Waterways Program on our Winnebago Waterways Facebook page or @WinnWaterways on Twitter! You can also sign-up for email updates at WinnebagoWaterways.org.
Winnebago Waterways is a Fox-Wolf Watershed Alliance program. The Fox-Wolf Watershed Alliance is an independent nonprofit organization that identifies and advocates effective policies and actions that protect, restore, and sustain water resources in the Fox-Wolf River Basin.