Winnebago Waterways Asked to Give Presentation on Invasive Species During Outagamie Conservation Club's Hunter Safety Course
On January 25th, the Hunter Safety Course at the Outagamie Conservation Club included a presentation on invasive species by FWWA's Chris Acy, the Winnebago Waterways Aquatic Invasive Species (AIS) Coordinator. Chris was approached by the club to give an invasive species presentation when he visited a Club meeting back in November of 2017. Over 25 new hunters and their guardians taking the safety course learned about both terrestrial and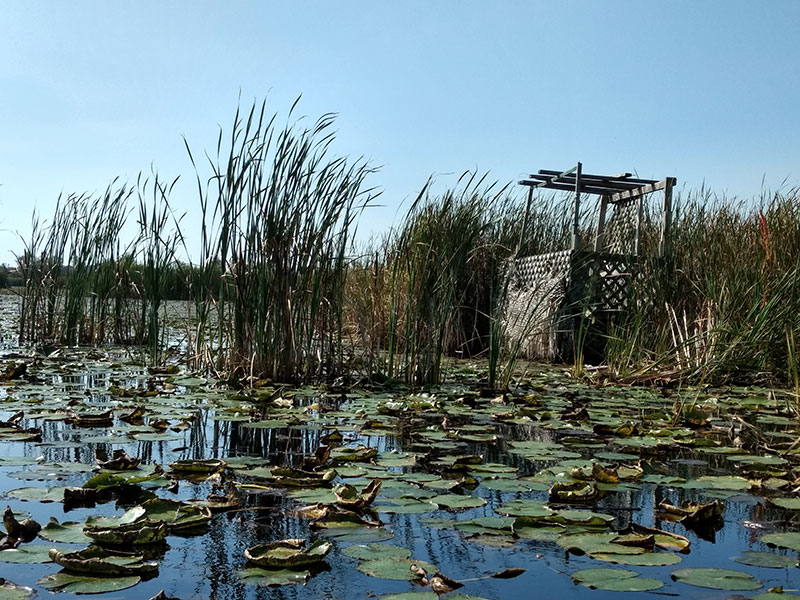 aquatic invasive species including wild parsnip, buckthorn, zebra mussels, and Phragmites. Hunters were encouraged to keep an eye out for these invasive species and clean off their equipment. They were also warned about the risk of touching wild parsnip, which can cause red rashes and blisters on the skin. This course provides an excellent opportunity to reach folks interested in outdoor recreation with invasive species messaging.  If you are interested in having Chris present on invasive species to your organization, contact him at (920) 460-3674 or chris@fwwa.org.
Follow the Fox Wolf Watershed Alliance's Winnebago Waterways Program on our Winnebago Waterways Facebook page or @WinnWaterways on Twitter! You can also sign-up for email updates at WinnebagoWaterways.org.
Winnebago Waterways is a Fox-Wolf Watershed Alliance program. The Fox-Wolf Watershed Alliance is an independent nonprofit organization that identifies and advocates effective policies and actions that protect, restore, and sustain water resources in the Fox-Wolf River Basin.
This article was written by Chris Acy, the AIS Coordinator for the Winnebago Waterways Program covering Calumet, Winnebago, and Fond du Lac counties.