This year – 2018 – is one of those even-numbered years when the Wisconsin Department of Natural Resources (WDNR) and similar departments in every state in the U.S. and its territories present their final draft of proposed changes to the U.S. Environmental Protection Agency's Impaired Waters List, as required by Section 303(d) of the Federal Clean Water Act.
The recently completed comprehensive draft of Wisconsin's 2018 Impaired Waters List presents data on 1,533 bodies of water — river segments, lakes and beaches. It includes 35 Wisconsin water bodies proposed to be removed from the list, and another 240 areas recommended to be added.
This year's draft includes the largest number of proposed de-listed water bodies since 2010
According to Ashley Beranek, WDNR Water Resources Management Specialist, Madison, the total assessed waters, about 18 percent of which are impaired, represent about a quarter of the state's waterways. Noting that Wisconsin has approximately 88,000 river and stream miles, and 1.2 million lake acres, she said, "There is a limit, as to what we can get to, so we focus on the larger bodies of water, and those with more human usage." Beranek, who has worked on the biennial updates of Wisconsin's Impaired Waters List since she began at the department in 2012, now is the Integrated Report Coordinator, Water Evaluation Section, and has served as the Impaired Waters project's lead since 2016.
This year's draft includes the largest number of proposed de-listed water bodies since 2010. Beranek said, "This doesn't necessarily point to a trend, but it's more a matter of increased sampling and monitoring. There also are more cleanup projects, and more volunteer participation. It all makes a difference."
Lake Winnebago and its upriver lakes — Butte des Morts, Winneconne and Poygan — are recommended to be de-listed from the impairment category PCBs.
Listed as impaired since 1998, Lake Winnebago and its upriver lakes — Butte des Morts, Winneconne and Poygan — are recommended to be de-listed from the impairment category polychlorinated biphenyls (PCBs). Four segments of an approximately100-mile stretch of the Wolf River in Winnebago, Outagamie, Shawano and Waupaca counties also are recommended to be removed from list for PCBs.
A sediment contaminant that can enter our food supply, PCB is a manufactured chemical once used in a variety of local industries. According to the EPA, PCBs cause cancer in animals and are probable human carcinogens. Manufacture of the chemical has been banned in the United States since 1979.
On the Impaired Waters List, PCB's indicator is based on analysis of its presence in samples of fish tissue. Beranek said, "The Winnebago-Wolf River system covers a lot of water–more than 159,000 acres of lakes alone. De-listing is good, because that means there will be fewer restrictions on people who enjoy eating fish from those areas."
She added, "The change in PCBs for those upriver waters has been somewhat of a long-term improvement. The Fox Valley had a lot of companies that used PCBs in papermaking, pigments and dyes. Most of that flowed downstream, toward Green Bay, but it's possible some of it got back up through the Winnebago system by way of the water, sediment, fish and aquatic plants. There also were likely some upriver industrial sources. Now, with the manufacture of PCBs banned, and the cleanup activity, fish are less likely consume them and they're less likely to go up the food chain."
PCBs are more common in Fox River, notably from Little Lake Butte des Morts to its mouth at Green Bay. Twenty-four of those segments remain on this year's Impaired Waters List, with point- and nonpoint-sources of PCBs accounting for half of them. For those water bodies, larger fish species such as channel catfish and northern pike remain in the Do Not Eat category of WDNR's advisory. The estimated $600 million PCB cleanup of a 13.3-mile stretch of about 1,066 water acres will resume in spring.
The federal Clean Water Act (CWA) requires that states adopt water quality standards to protect waters from pollution. These standards set the water quality goals for a lake, river, or stream by stating the maximum amount of a pollutant that can be found in the water while still allowing it to be used for fishing, swimming, and allowing aquatic organisms and wildlife to thrive.
For more information, CLICK HERE
For a pdf of the draft of the Impaired Water 2018 List and its search tool, CLICK HERE
*Note: Some of the water bodies may be recommended for de-listing in one pollutant category but remain on the Impaired List when they have least one other pollutant. The number also reflects the quantity of individual segments of larger rivers, better suited to testing and reporting.
PCBs are more common in Fox River, notably from Little Lake Butte des Morts to its mouth at Green Bay.
Most of the other water bodies proposed for de-listings were removed because the levels of phosphorus went down. While not toxic itself, phosphorus is a nutrient that enables the toxic cyanobacteria, also called blue-green algae, to thrive in lakes and rivers. Of the 240 water bodies added to the proposed list this year, a majority of them exceeded the total-phosphorus criteria. Some of those were newly assessed, with the state's criteria for maximum allowable phosphorus concentration established in 2010. For many of those proposed new listings, restoration plans are being developed.
According to the WDNR's website, the Impaired Waters assessment and listing process "…involves a high level of planning and cooperation among WDNR staff and partners… the goal of this effort is to use representative data and sound science to assess the condition of Wisconsin's surface waters."
Not mere numbers, the list can guide policy makers, WDNR water resources personnel, community-action groups and others to design and launch programs that help ensure a safe, pleasurable and continued use of the waterways for such recreational activities as fishing, swimming and boating — as well as their functions as a healthy habitat for wildlife.
For one example, consider the safety of the fish we eat. The WDNR compiles advisory information for the human consumption of fish from Wisconsin waters in an annually updated pamphlet, Choose Wisely, a health guide for eating fish in Wisconsin. Also posted on WDNR's website, it includes color-coded advisories for PCBs and mercury, the two contaminants responsible for most of our state's advisories related to fish consumption.
In Wisconsin, the process of adding or deleting waters from the Impaired Waters List is guided by the comprehensive document – Wisconsin's Consolidated Assessment and Listing Methodology (WisCALM). Data from citizen stream- and lake-monitoring organizations also may be included. The assessments and proposed listings are vetted internally by WDNR Water Resources staff members, then published on the WDNR website for public notice and review.
This year's 30-day public-comment period started Nov. 15, 2017 and was extended to Jan. 8, 2018. Beranek said, "We received a lot more comments than usual — a record number. Comments often come in from people who support a specific water body. An impaired listing can give them a more weight toward consideration for cleanup funds." Each comment is considered, and changes to the impaired waters list are made when needed. Work already has started on materials for the 2020 cycle of proposed changes with the assessments to begin in January 2019.
"We received a lot more comments than usual — a record number"
For some, the every-other-year proposed revisions of the EPA's Impaired Waters List might dictate the work they do on out in the field and in the lab on newly assessed waterways, and those recently impaired. For others, the work may begin on their farms, or with a fresh focus of effort within their conservation groups. For still others, it could indicate that a favorite little trout stream up north may be in trouble; or that smoked carp caught in Lake Winneconne can now safely be on their menu.
My guess is that for the majority of residents of this state, the vibrant good health or the nasty-ness of any of the thousands of Wisconsin waterways is something that they'll never dream gets so much research, management and paperwork attention.
But for all of us, it's a good thing they do.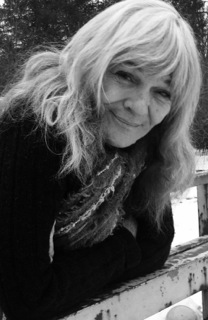 Article written and provided by Lynn Kuhns. Lynn Kuhns lives and writes in Winneconne. Widely read in magazines, newspapers, literary journals and other publications, Kuhns' articles often relate to Wisconsin's habitats, outdoor recreation and the interactions of nature with the art of being human. She designs and teaches creative-writing workshops and classes. Contact: writewoodz@charter.net; phone 920-582-0233.