New Findings of New Zealand Mudsnail Draws Questions from Trout Anglers
On Saturday, January 20th, anglers from all around the state attended the Fox Valley Trout Unlimited's Cabin Fever Day. With demonstrations, exhibitors, and fishing gear for sale, angler were offered an opportunity to get excited for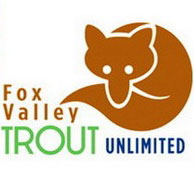 warmer weather and trout fishing opportunities. Our Aquatic Invasive Species (AIS) Coordinator for the Winnebago Waterways Program, Chris, was invited to attend the event and offer an AIS exhibit to event goers. With multiple informational brochures and AIS specimens on the table, anglers were able to learn about aquatic invasive species and ask questions. The New Zealand Mudsnail was one of the most asked about invasive species. With several new findings being reported in the last few weeks, anglers were curious to learn more about the snails and what they can do to protect their fishing streams.

New Zealand Mudsnails are native to New Zealand. Known to out compete native macro invertebrates and alter nutrient dynamics in streams, this invasive species can reach densities up to 300,000 individuals per square meter. This species was known to be in Black Earth and Badger Mill Creeks in Dane County. In 2017, Wisconsin Department of Natural Resource (DNR) routine monitoring teams found New Zealand Mudsnails in Mt. Vernon Creek in southwest Dane County and Rowan Creek in Columbia County. As these creeks are popular trout fishing locations, particular emphasis is being put on ensuring anglers learn how to identify New Zealand Mudsnails and ensuring all equipment is cleaned before leaving the water body.
What You Can Do
You can help stop the spread of New Zealand Mudsnails and other invasive species by: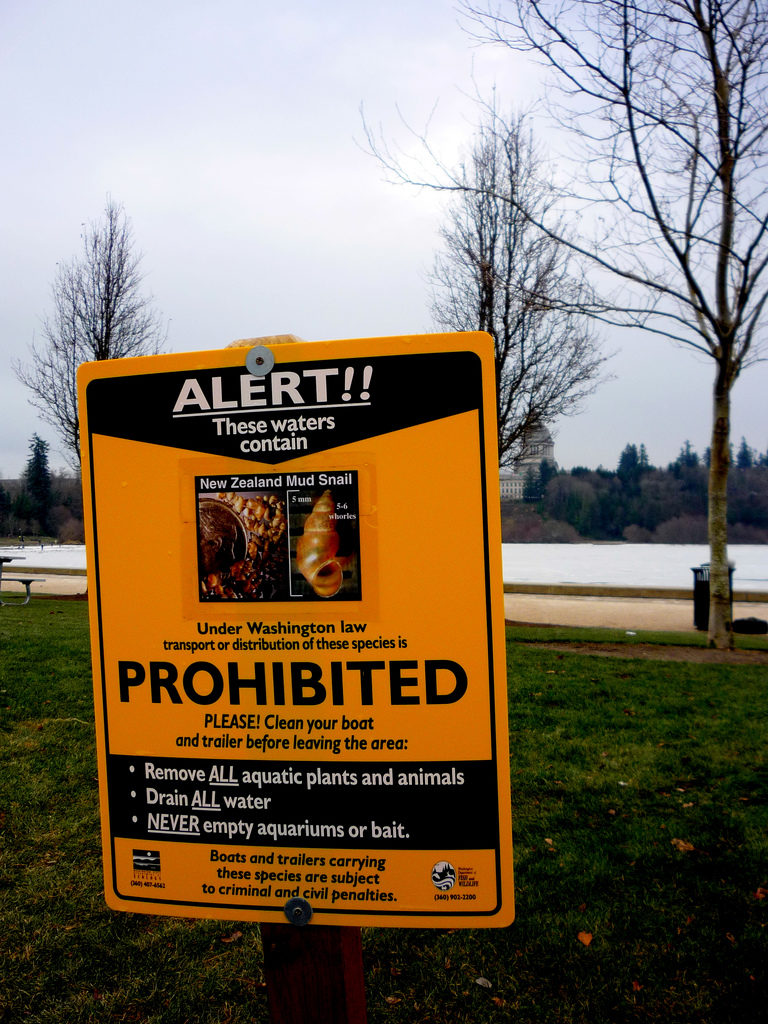 Inspecting your equipment (including waders)
Removing all attached plants or animals
Draining all water from equipment
Never moving live fish away from a waterbody
Buying a small brush is extremely useful in cleaning all ridges and spaces on the bottom your waders. This helps to ensure that no New Zealand Mudsnails are transported in the mud stuck in your waders!
Many anglers at the Cabin Fever Day mentioned reading about the New Zealand Mudsnail findings in their Trout Unlimited newsletters! Thank you to Trout Unlimited for sharing these new findings with their readers!
To learn more about invasive species and their impacts to Wisconsin's waters and economy, visit http://dnr.wi.gov/topic/Invasives/.
Follow the Fox Wolf Watershed Alliance's Winnebago Waterways Program on our Winnebago Waterways Facebook page or @WinnWaterways on Twitter! You can also sign-up for email updates at WinnebagoWaterways.org.
Winnebago Waterways is a Fox-Wolf Watershed Alliance program. The Fox-Wolf Watershed Alliance is an independent nonprofit organization that identifies and advocates effective policies and actions that protect, restore, and sustain water resources in the Fox-Wolf River Basin.
This article was written by Chris Acy, the AIS Coordinator for the Winnebago Waterways Program covering Calumet, Winnebago, and Fond du Lac counties.