Lower Fox Recovery
Working with producers and project partners in the Plum and Kankapot Creek Watersheds to reduce sediment and phosphorus runoff.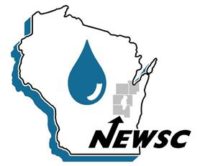 Northeast Wisconsin Stormwater Consortium
Communities working together for cost effective stormwater management and regulatory compliance
Workshops & Presentations
Our outreach specialist works to educate people of all ages through:
school presentations
educational exhibits
volunteer events
rain barrel workshops
Explore the Fox-Wolf Watershed & Green Bay Water Quality Datahub
Soil sample being collected from eroded streambank. Plum Creek is part of the Total Maximum Daily Load (TMDL) and watershed management plan for total phosphorus
Conservation, Education, and Recreation at the Menominee Park Zoo's Conservation Carnival Want to learn about conservation while spending a day at the Menominee Park Zoo? Come walk
Interested in citizen science & a hands-on opportunity to help protect Wisconsin's waters? You won't want to miss the 4th annual Statewide Aquatic Invasive Species Snapshot Day! Fox-Wolf
Written and submitted by: Barbara Smits, Old Northwest Frontier Tours There is much more to Lake Winnebago than fishing, boating, sturgeon spearing, camping, and all of the other amazing
UW-Milwaukee Field Station - Summer Workshop Aquatic Vascular Plants: Identification and Ecology August 18 & 19 (Friday & Saturday) Friday: 9:00 am to 6:00 pm Saturday: 8:00 am
Check out the update below from Fox Demo Farms Network field day which was held recently. The post is taken directly from the Fox Demo Farms Facebook page:
For the past six years, Fox-Wolf Watershed Alliance has partnered with the City of Appleton to offer watershed lessons weekly as part of the City's annual Summer Camp.