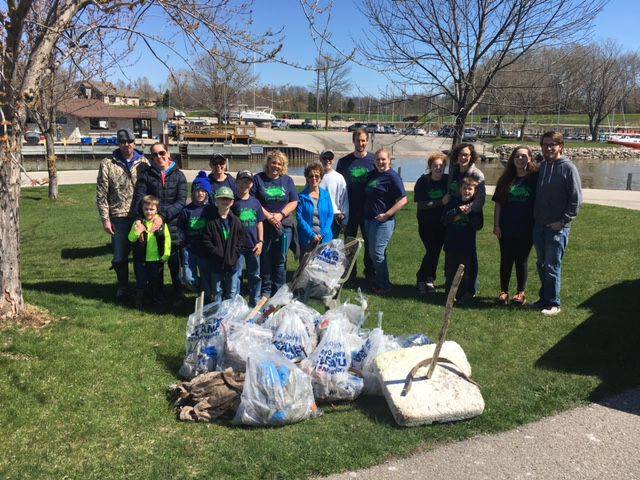 782 Volunteers gathered throughout the watershed on Earth Day, April 22, 2017 for the Fox-Wolf Watershed Alliance's Annual Watershed Cleanup.  Over 40 cleanup sites were organized from the Bay of Green Bay, along the shores of the Lower Fox River, Little Lake Butte des Morts, Lake Winnebago and along the Wolf River.
Volunteers collected 496 bags of trash, 12 tires, 4 electronic pieces and over a billion cigarette butts*
*cigarette butts as reported by site leaders 🙂
Over 500 volunteers joined for a picnic lunch, music and fun!  Check out all of the pictures from the event on Facebook
Thank you to our event sponsors and site leaders for making this cleanup possible!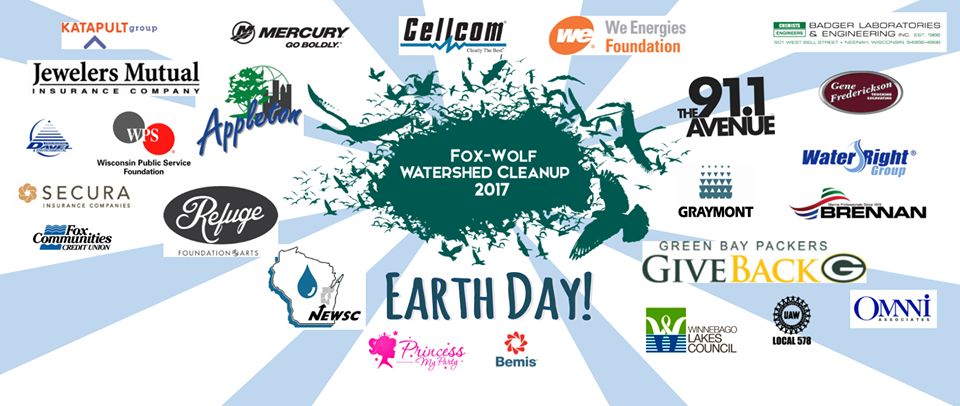 Enter authors name and organization
The views and opinions expressed by external organization do not necessarily represent those of Fox-Wolf Watershed Alliance. Therefore, we cannot be held responsible for the accuracy or reliability of information provided by external parties.