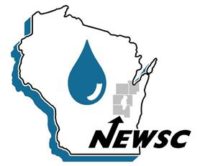 This workshop will be hosted by the Northeast Wisconsin Stormwater Consortium. For more information about NEWSC visit newsc.org.
Questions about the Workshop can be directed to:
Chad VandenLangenberg
Fox-Wolf Watershed Alliance
NEWSC Coordinator
Chad@fwwa.org
920.915.5767
OCTOBER 24, 2017
9:00 – 2:00
Town of Grand Chute Fire Department
2250 W. Grand Chute Boulevard, Grand Chute
Workshop will provide information, useful tips and suggestions on:
Material Application Rates
Calibration of Equipment
Factoring & Understanding the Weather
Storage of Materials
De-icing & Anti-icing Techniques
*Please note: we use PayPal to process credit and debit card transactions securely. You do NOT need a PayPal account. Choose PayPal, then select Pay with a Credit or Debit Card.
Registration Deadline : 10/22/17