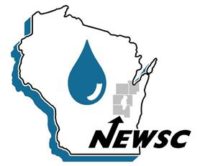 This workshop will be hosted by the Northeast Wisconsin Stormwater Consortium. For more information about NEWSC visit newsc.org.
Questions about the Workshop can be directed to:
Chad VandenLangenberg
Fox-Wolf Watershed Alliance
NEWSC Coordinator
Chad@fwwa.org
920.915.5767
OCTOBER 24, 2017
9:00 – 2:00
Town of Grand Chute Fire Department
2250 W. Grand Chute Boulevard, Grand Chute
Check out the Renew Our Waters brochure: Parking Lot Maintenance (Winter BMP's) for more information and Best Management practices for reducing sand and salt usage during winter maintenance activities.
Workshop will provide information, useful tips and suggestions on:
Material Application Rates
Calibration of Equipment
Factoring & Understanding the Weather
Storage of Materials
De-icing & Anti-icing Techniques
*Please note: we use PayPal to process credit and debit card transactions securely. You do NOT need a PayPal account. Choose PayPal, then select Pay with a Credit or Debit Card.
Registration Deadline : 10/22/17