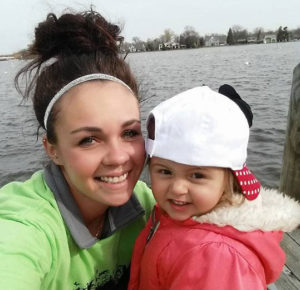 Our Mission and Vision
Fox-Wolf Watershed Alliance is an independent nonprofit organization that identifies issues and advocates effective policies and actions that protect, restore, and sustain water resources in the Fox-Wolf River Basin.
Our Staff
Jessica Schultz
Executive Director
Jessica joined the Fox-Wolf Watershed Alliance in September of 2009 and moved into the Director position in April of 2012. Under her direction, the Northeast Wisconsin Stormwater Consortium rebranded their public identity and restructured their committees. Prior to joining FWWA she worked in Human Resources for Target Corporation. She has a degree in Communications from the University of Wisconsin, Madison.  Jessica currently lives in Little Chute.  She spends her free time enjoying the natural resources that the area has to offer with her husband & three children.
Amy Rogoff
Finance and Operations Coordinator
After serving as a Cost Analyst for 12 years at International Paper Corporation, Amy joined the Fox-Wolf Watershed Alliance in October of 2001.  She oversees FWWA's financial activities including the tracking of grant activity, preparation of financial statements, assisting with event coordination and management of daily operations. Amy resides in Appleton with her husband and two daughters.
Kelly Reyer
Outreach Coordinator
Kelly joined the Fox-Wolf Watershed Alliance in December of 2014. Kelly received her B.S. Degree majoring in Environmental Studies from UW-Oshkosh in 2012 and spent four years working for the Butte des Morts Conservation Club following graduation. As Outreach Coordinator, Kelly schedules presentations within the community, hosts rain barrel workshops, exhibits at community events, coordinates the annual Fox-Wolf Watershed Cleanup, and manages FWWA's social media accounts. In her free time, Kelly enjoys traveling, photography, painting, decorating, graphic design, baking, and spending time with her husband, two sons, and her husky Zula. She lives just blocks from Lake Winnebago and enjoys kayaking on the lake with her family.
A Specialist in Geographic Information Systems, Amy has a bachelor's degree in Geography, with additional background in Science Writing, Geology and Environmental Studies, from University of Wisconsin Stevens Point, and a Master's degree in Geodesign from Penn State. She  manages the GIS for FWWA, being responsible for spatial data and maps for project planning and publications since June 2015. Her Iola home is located in the North branch of the South Branch of the Little Wolf River watershed. Her interests include bird-dog training, habitat preservation, permaculture design, and playing piano, fiddle, flute, and ukulele.
Korin Doering
Winnebago Waterways Program Coordinator
Korin started with FWWA in 2016. Her background is in aquatic invasive species and wetlands. She has a Master's degree in Water Resources Management from UW-Madison and a Bachelor's degree in Environmental Studies from UW-Oshkosh. In addition to her career interests, she enjoys several hobbies, including: fishing year-round, hiking, biking, swimming, and growing food.  Having spent many years fishing and enjoying the Winnebago Pool Lakes with her family, she is excited to be working to protect and restore water resources close to home.
Chad VandenLangenberg
NEWSC and LFR Recovery Program Coordinator
Chad started with FWWA in 2016. An Appleton native, joins Fox-Wolf with 15 years experience working with shorelands, floodplain, farmland preservation, erosion control and large scale land development through his 15 years working with the Lacrosse County Zoning, Planning and Land Information Department. Prior to working with the county, Chad earned a Bachelor's degree in Wildlife Management/Environmental Sciences from UW-Green Bay. Chad now lives in Greenville with his wife Stacy and three daughters, Tanisha (14), Alexis (12) and Sadie (9). Chad enjoys golfing, hunting, ice fishing and spending time at his cabin in Lakewood. Most evenings Chad can be found at the kitchen table doing homework with his girls or in his woodshop working on his next "project".  Chad is looking forward to meeting all of the partners working to advance watershed recovery in the Lower Fox River as well as all of the NEWSC member representatives.
 Chris Acy
Aquatic Invasive Species Coordinator of the Winnebago Waterways Program
Chris joined the Fox-Wolf Watershed Alliance in May of 2017. Originally from Colorado, Chris is very familiar with the Appleton area as he graduated from Lawrence University in 2015 with degrees in Biology and Music. During his time at Lawrence, Chris conducted research on how to more effectively stop the spread of the invasive New Zealand mud snail. Following graduation, Chris moved south where he graduated this spring with his Masters degree in Biology from the University of Oklahoma. He is very excited to be back in Appleton and join the Fox-Wolf Watershed Alliance as we continue to work on stopping the spread of invasive species! During his free time, he enjoys visiting national and state parks, listening to live jazz music, and bowling.
Jared Schmidt, President – Engineer, Robert E. Lee & Associates
Kevin Crawford, Past President –  Assistant Professor Department of Chemistry, University of Wisconsin – Oshkosh
Tom Davies, Secretary/Treasurer – Director, Winnebago County Land & Water Conservation District
Bill Hafs, Director of Environmental Programs, Green Bay Metropolitan Sewerage District
Bud Harris, Professor Emeritus (Ecology), University of Wisconsin – Green Bay
Chris Stempa, Deputy Director of Utilities, City of Appleton
Todd Willer, Partner, Milk Source
Danielle Santry,  Water Resource Specialist, Calumet County
Greg Baneck, County Conservationist, Outagamie County
Alternate Board Members
Jeremy Freund,  Stormwater / GIS Specialist, Outagamie County
Chad Casper, Land & Water Conservation Department, Winnebago LCD
Office Location
309 E. Kimberly Ave
Kimberly, WI 54136
Mailing Address
PO Box 1861
Appleton, WI 54912