Sponsor our 2018 Watershed Cleanup! 
Local organizations are needed to help make this event happen!
Your generous donation will help to fund a 1000+ volunteer effort to remove garbage and debris from around the shores of Lake Winnebago and the banks of the Fox River up to the Bay of Green Bay as well as a River Celebration held in Appleton after the cleanup.
Sponsorship options are listed below. For questions regarding sponsorship, please contact Kelly Reyer at kelly@fwwa.org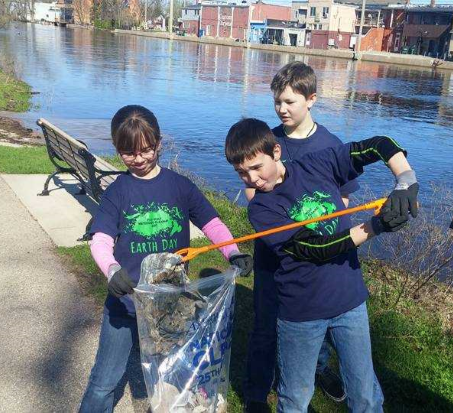 Watershed Cleanup Sponsorship
Watershed Guardian
Listed as Watershed Guardian with company logo on all advertising
Large Company logo on t-shirts
Company logo, quote, & live link on FWWA.org
Company logo, quote, & live link on FWWA's Facebook page
Booth at the Cleanup Party (optional)
Thank You at the Cleanup Party
Acknowledgment in FWWA newsletter following the Cleanup
Watershed Protector
Listed as Watershed Protector with company logo on event posters & media outreach
Company logo on t-shirts
Company logo, quote, & live link on FWWA.org
Company logo, quote, & live link on FWWA's Facebook page
Thank You at the Cleanup Party
Watershed Keeper
Listed as Watershed Keeper with company logo on event posters & media outreach
Written company name on T-shirts
Company logo, quote, & live link on FWWA.org
Company logo, quote, & live link on FWWA's Facebook page
Thank You at the Cleanup Party
Watershed Friend
Company logo with live link on FWWA.org
Company logo with live link on FWWA's Facebook page
Thank You at the Cleanup Party