Conservation, Education, and Recreation at the Menominee Park Zoo's Conservation Carnival
Want to learn about conservation while spending a day at the Menominee Park Zoo? Come walk on the wild side at the Menominee Park Zoo's Conservation Carnival on Saturday July 22nd, 2017! The 9th annual event will be held from 10 am to 2 pm and will include; helping to decorate the shed with animal paintings, making masks of endangered black rhinos and blue throated macaws, bird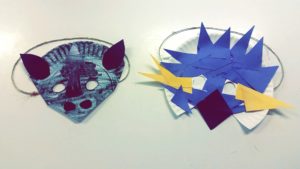 education stations (including making peanut butter pinecones and discussing bird conservation with Winnebago Audubon), learning to tie flies with Trout Unlimited, and taking the Renew Our Waters watershed pledge while learning about aquatic invasive species from the Fox-Wolf Watershed Alliance's own Kelly and Chris!
In addition, the zoo will be hosting an E-Cycle Fundraiser! Electronics contain harmful materials such as lead, mercury, and chemical flame retardants. When compacted in a landfill or burned, these materials can be released into the environment where they can negatively impact human and environment health. The Zoo will be offering proper recycling services for old electronics at the cost of $5 per item and $15 for TVs!
Come to the Menominee Park Zoo on July 22nd from 10 am to 2 pm for family fun activities and to say hello to Kelly, Chris, as well as all the Zoo animals! This event is free and open to the public!