The Clean Bay Backers hosted the 4th annual Bringing Back the Bay Tour on Monday, September 25th in the . The Tour focused on Waterfront Revitalization through Restoration and aids in increasing the awareness and understanding of water quality issues and the restoration work initiatives in the Lower Fox River and the bay of Green Bay, an area deemed the Green Bay Area of Concern. Elected officials and community leaders were invited to attend the event to increase their awareness and understanding of the current issues affecting water quality, to provide a venue for networking and open communication between the various groups in attendance, to create stronger connections, and to experience our water resources first-hand.
The event began at the Bay Beach Pavilion with a welcome and press conference and was followed by guided tours of shoreline restoration projects at Bay Beach, Ken Euers Nature Area, and at sites along the East River in Green Isle Park. Local experts briefed attendees on efforts to improve public access, restore wildlife habitat, control invasive species, and discussed progress being made to improve the health and economic benefits of the Fox River and bay of Green Bay. In total, there were 79 total tour attendees. Feedback from attendees was positive with one attendee noting:
"When we get our community to fall in love with our waterways they will fight to keep it and improve it."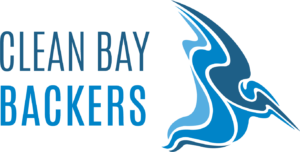 Thank you Tour Sponsors and Partners!
Click on each name to learn more!
Bay-Lake Regional Planning Commission
City of Green Bay
Ducks Unlimited
Fox-Wolf Watershed Alliance
Great Harvest Bread Company
The Nature Conservancy
University of Wisconsin Sea Grant Institute
Wisconsin Coastal Management Program
Wisconsin Department of Natural Resources