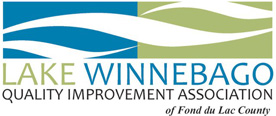 The Lake Winnebago Quality Improvement Association of Fond du Lac County (LWQIA) is a non-profit organization striving to improve the water quality of Lake Winnebago, for the betterment of the lake's natural habitat as well as for public recreational use.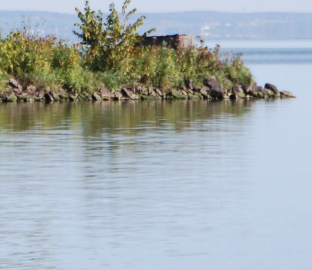 LWQIA takes action on lake quality issues through education, communication, and social fund raising meetings for members and guests, and promotes cooperation among governmental units, interested organizations, and the public.
The Lake Winnebago Quality Improvement Association (LWQIA) has recently awarded the first annual Mathias-Lesczynski Water Quality Award to four Fond du Lac County farmers that go beyond the government minimum good management practices to prevent runoff of sediment, nutrients, and harmful chemicals. The quality of Lake Winnebago and other surface waters in Fond du Lac County have a tremendous impact on the local economy and the quality of life. LWQIA understands that agricultural practices that effectively manage nutrients, fertilizers and runoff not only promote clean waters but protect valuable agricultural land.
This water quality award, named for Lynn Mathias and Erv Lesczynski, who dedicated their careers to promoting sound agricultural practices in Fond du Lac County, seeks to recognize and reward farmers who share a commitment to these ends.
For more information regarding LWQIA, and their news letters, visit them at LWQIA.org.
Do you know of a local organization that deserves a moment in the spotlight? Send an email to Korin Doering, Winnebago Waterways Program Coordinator, korin@fwwa.org or call (920) 851-0948