Over 90 people from around the Winnebago Lakes region, including area residents and elected officials, joined Fox-Wolf Watershed Alliance on April 27th for the Winnebago Waterways Program (WWP) Kick-off Celebration held at The Waters in Oshkosh. The Winnebago Waterways Program engages area residents and tourists to improve, protect, and enjoy the lakes, rivers, and streams that are collectively known as the Winnebago Waterways. The goal of the WWP Celebration was to generate excitement and to help build momentum as FWWA and project partners embark on several projects that require stakeholder input and involvement. This includes lake management planning and aquatic invasive species outreach and prevention. FWWA had hoped that by sharing their goals and ideas with the community and listening to the wants and needs of lake users and property owners they can help motivate attendees to engage in these new projects.
The event began as a social with hors d'oeuvres, a cash bar, and lots of upbeat conversation. Fox-Wolf Watershed Alliance then gave a brief presentation to introduced their organization and their new Winnebago Waterways Program as well as the two projects currently underway in the Winnebago System: Aquatic Invasive Species Prevention and Outreach and Lake Management Planning. An emphasis was placed on the Lake Management Planning process currently underway for Poygan, Winneconne, Butte des Morts, and Winnebago Lakes. The event was an opportunity to create a dialogue between stakeholders and conservation professionals in regards to the lake planning effort.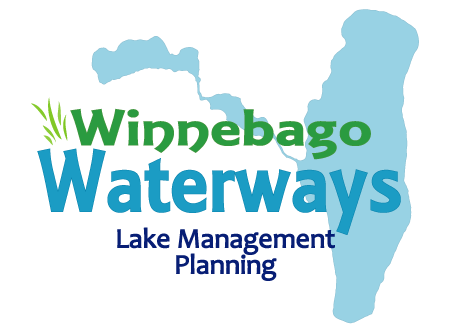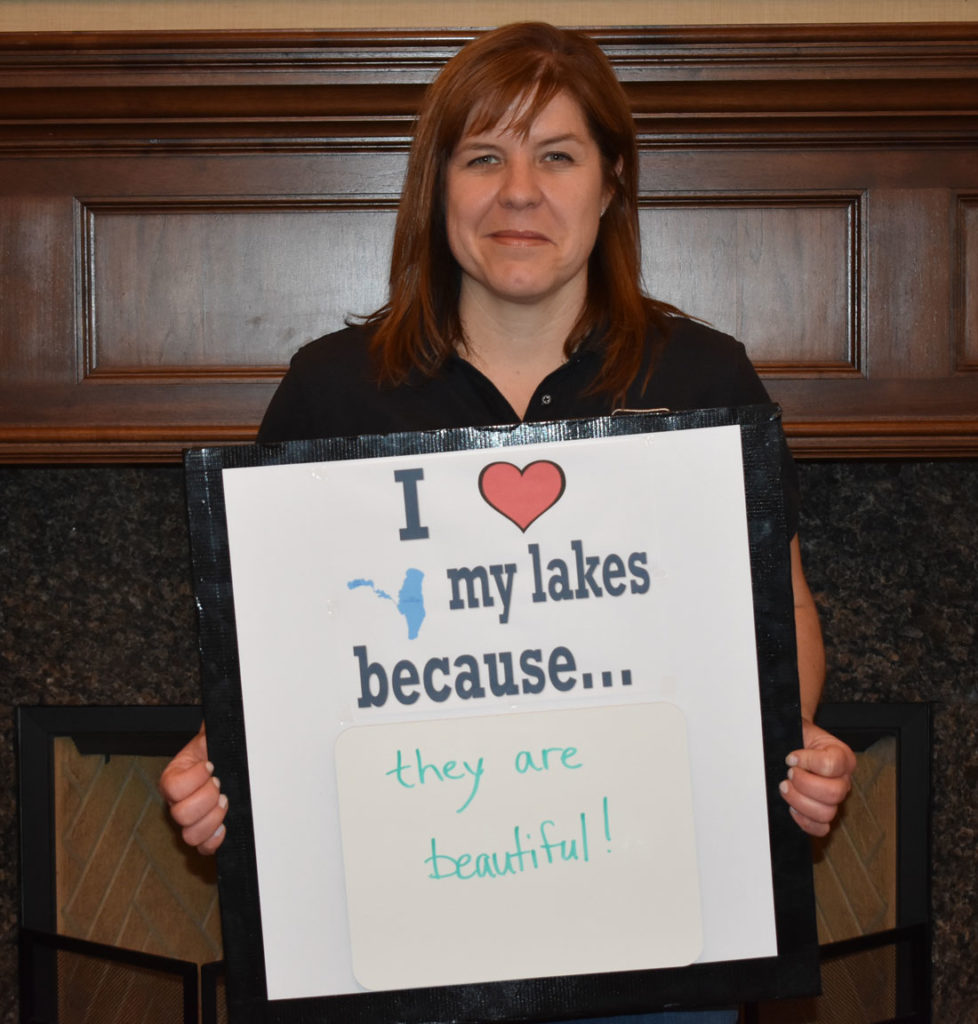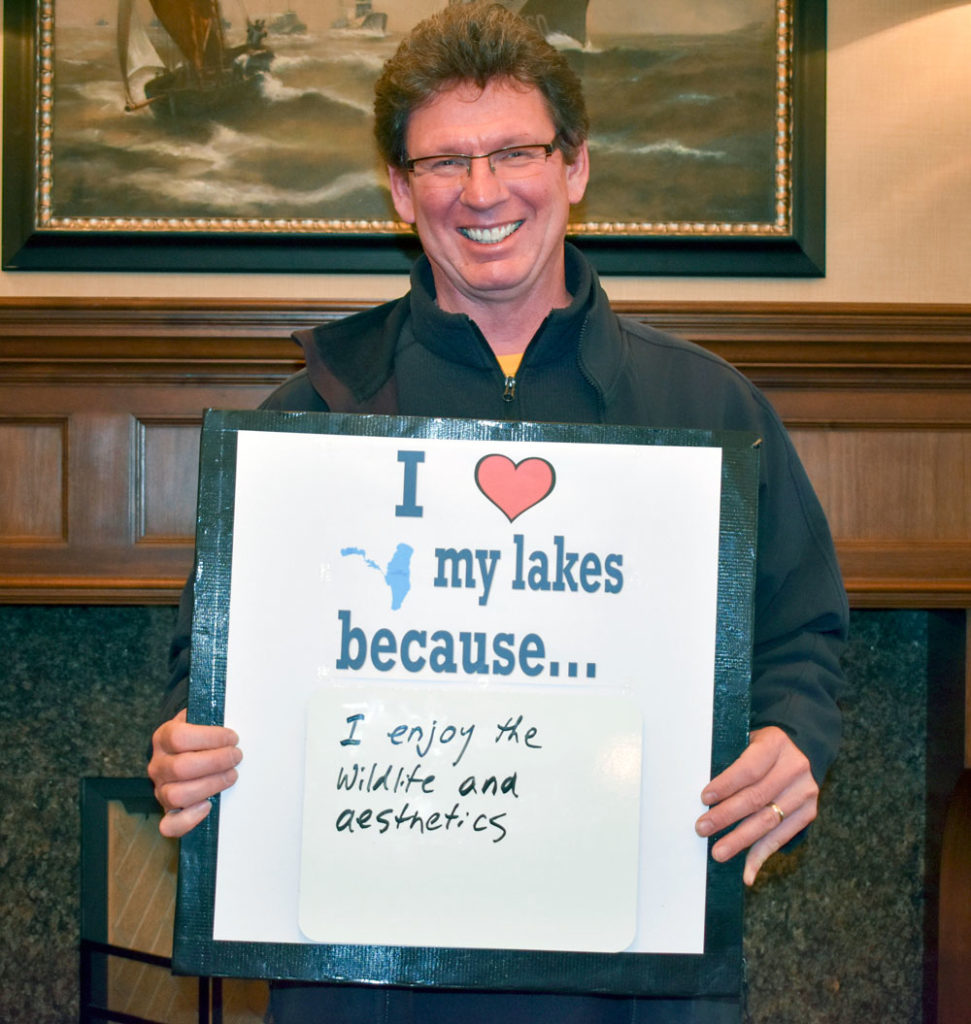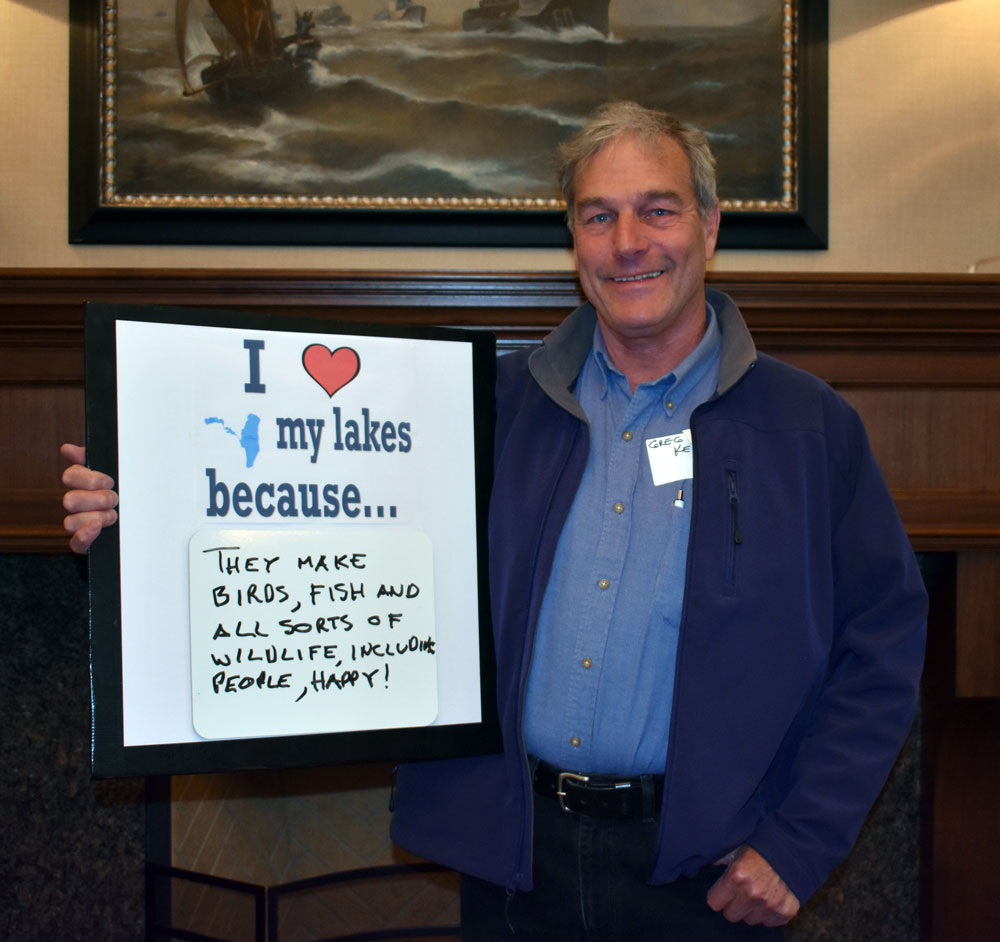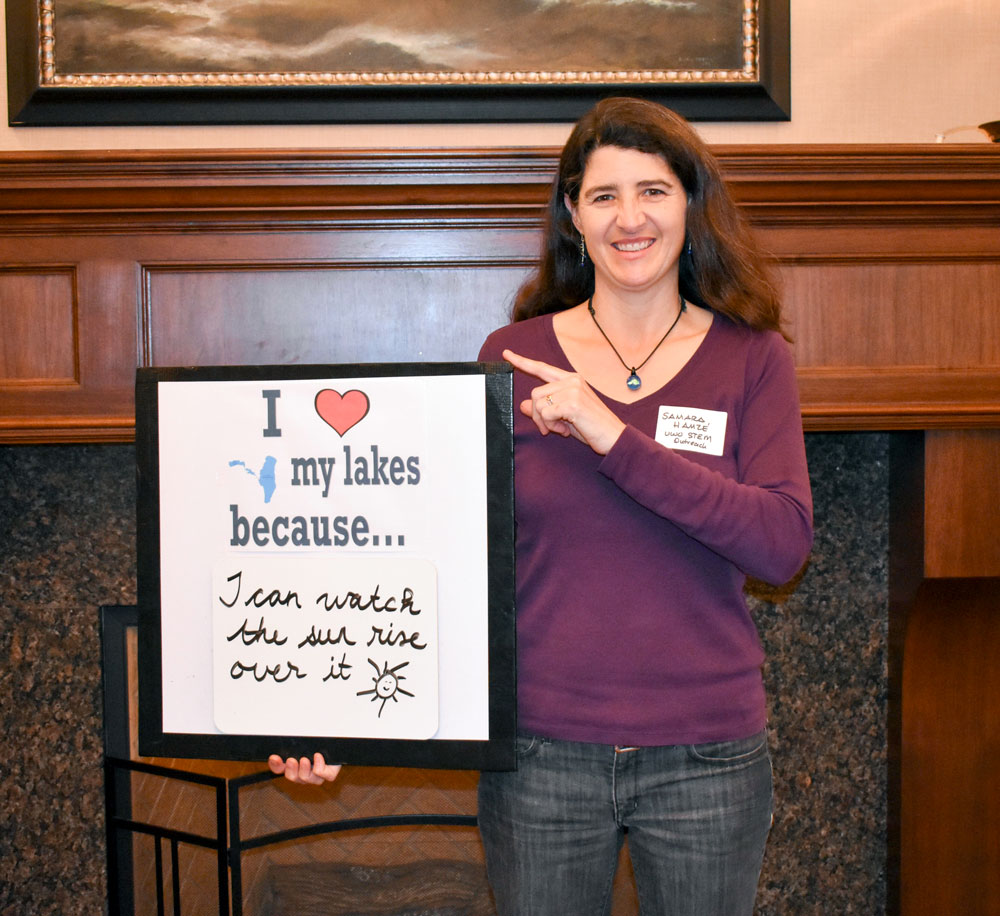 The Winnebago Waterways Program Coordinator, Korin Doering, and members of the project Steering Committee are working hard to engage with a variety of stakeholders to aid in making the plan as collaborative and comprehensive as possible. It was stressed that public input in essential to the success of the project.
During the second half of the Celebration, attendees had the opportunity to explore table displays and chat with table hosts for each Lake Management topic. Guests were also able to sign-up for project Focus Groups that will assist with the development the lake management plan. Lake topics covered included: water quality, aquatic invasive species, aquatic plant management, shoreline practices, recreational lake use, access, and navigation, watershed management, and fisheries, habitat, and wildlife.
Korin was very happy with the results of the event, "We were overjoyed with the turnout and support we received from the attendees about the Winnebago Waterways Program and related projects. We couldn't have pulled off such a successful event without the help of our event sponsors, project partners, and most of all, event attendees. We hope people will spread the word to help engage even more people as we move forward with Lake Management Planning".
Fox-Wolf Watershed Alliance also had a photo booth where attendees had the chance to proclaim their love for the Winnebago pool lakes. Photos are available on Facebook and will soon be posted to WinnebagoWaterways.org
About Lake Management Planning – FWWA is working with the Winnebago Waterways Steering Committee and partner organizations to develop the lake management plan. The Steering Committee consists of representatives from several organizations that have committed to working together to see this project through. Those organizations include: Calumet County, Winnebago County, Fond du Lac County, Waushara County, Wisconsin Department of Natural Resources, UW-Extension and Fox-Wolf Watershed Alliance. It is anticipated that this list of partners will grow.
Questions? Comments? Contact Korin Doering, Winnebago Waterways Program Coordinator, (920)851-0948 or korin@fwwa.org